Illustrations for your book
Illustrations and Illustrators
With Librix, you can always get extra services. One of those is providing your book with illustrations. The price of the artwork is really favourable - only 5 Euro per illustration plus one copy of the book for the illustrator. This price includes not only creating the artwork but its digitalization as well.
What do you have to do to get the illustrations for your book? Just choose an illustrator from the gallery below which includes selection of the illustrators' work and contact us at sales@librix.eu with the description of required illustrations and illustrator's name. If the ilustrator agrees, we will take care of everything else and provide you with the illustrations in due time (alternatively, we can of course take care of the typesetting as well).
5 Euro per illustration - that's really something extra!
Katarína Sojková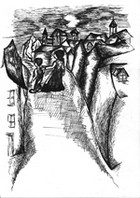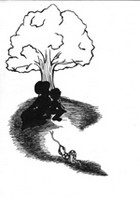 Eva Jaroňová
Kantorová Pavla
Vladimír Ben Beneš
Sonia Pesková